BUILT TO DELIVER – COMMITTED TO RESULTS
With two, purpose-built workshops – 3,300 square metres and 2,500 square metres – Italsteel are capable of fabricating and storing vast quantities of structural steel product as required for the completion of major projects throughout Perth and Western Australia.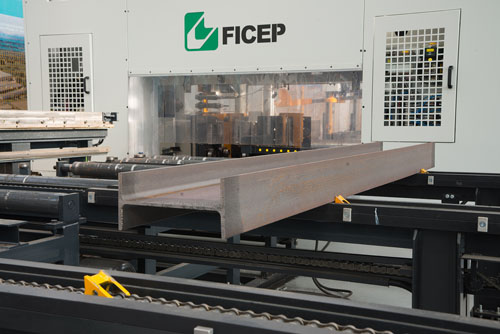 PROCESSING WORKSHOP
At 2,500 square metres, this workshop is fitted with the latest in steel-processing technology for precise cutting, punching and marking of steel members up to 1.2m deep.
Equipped with:
Two 10-tonne Electric Overhead Cranes
Two 5-tonne Electric Overhead Cranes
FICEP CNC beam drill coping line machines
FICEP NC Flat Bar
FICEP NC Angle Iron
Geocam Band Saws
100-Tonne punch and Shear machines
FABRICATION WORKSHOP
With 3,300 square metres of covered workspace – this is where we assemble and weld every steel product – while our full-time inhouse checker ensures the quality of our output, inspecting every item of steel that leaves this workshop.
Equipped with:
Three x 5-tonne electric travelling overhead cranes
One x 10-tonne electric travelling overhead cranes
Six x 1 tonne jib cranes
Electric Travelling Overhead cranes
Pre-Camber Beam Unit – for commercial & bridge structures
Shear Stud Machine – for composite flooring & hard face liners
Bar Bending Machine – for cast-in items
Our workshops are equipped with all machinery needed for projects of any size and scale, handling projects from warehouse and factories, to shopping centres, schools and processing plants.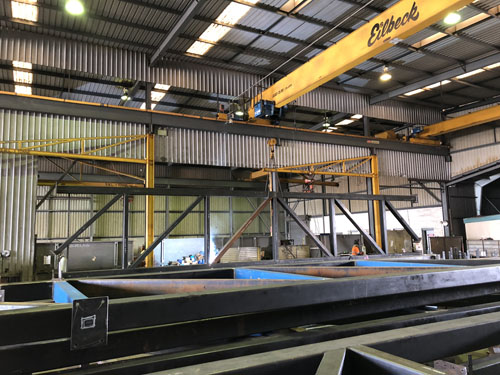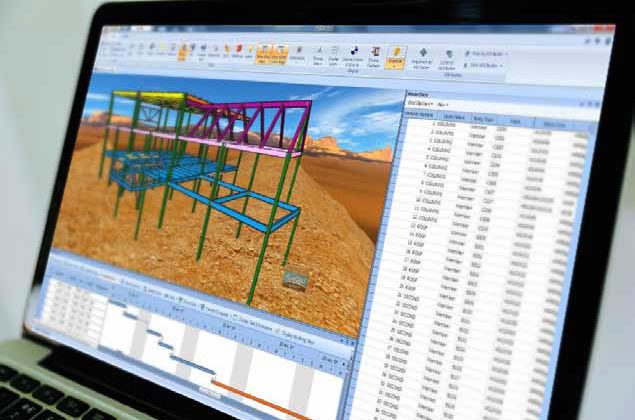 COMMITTED TO TECHNOLOGY
Our dedication to employing the latest in technology is underpinned by our promise to provide our clients with the best results, every time. The world-recognised StruM.I.S fabrication management system enables us to oer clients cost-effective, streamlined structural steel production. The StruM.I.S is the brain that effectively links and controls our array of workshop equipment, ensuring the production of structural steel which is precision perfect in cut, drill, stamp or any treatment.
StruM.I.S allow real-time tracking and processing of products and orders.
We are committed to quality, so we are driven to increase our technological capacity, employing the latest tools and techniques to maintain our high standard of works.